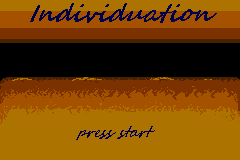 Individuation
An angel who questioned God's morals is stripped of his mask and forced into the endless labyrinth of hell. Within the depths there is said to be a weapon powerful enough to kill anything, even god himself. The angel begins his descent into madness and vengeance.
...except none of that has been added, so... uh... for now I guess you could speedrun how many floors you can get to before the music loops! yeah, sorry, I thought I had more time than I did.
THE CURRENT BUILD IS THE BARE MINIMUM I WANTED FOR THE GAME JAM, CURRENTLY, THERE IS NO COMBAT, OR DOORS.
Install instructions
you need an emulator to play this game. If you are unaware of how to use one, there are several guides out there.